Domain Name Registration -
www.yourwebsite.com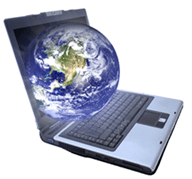 Want to start an online business, or share your ideas or creativity on the Internet? The first step to having a website on the Internet is to reserve a domain name registration, or what is commonly referred to as a "website address" (www.yourwebsitename). Choosing the right domain name for your business or personal use is very important. The website address needs to reflect your company, organization, or hobby, and the domain name needs to be the right type of name so the search engine services like "Google" can rank your website high in the relevant search categories. Make the first step to owning a domain name registration an easy one, choose CVC Internet, LLC as your Registrant provider, and we'll help you create the perfect website address. CVC Internet is a certified domain name registration service provider with over thirteen years of experience registering, renewing, and transferring domain names through various registries around the world. CVC Internet takes the headache out of starting a website, we process the domain name registration transactions for you so you can concentrate on the details of your business.


Need a Unique Domain Name?




You are no longer restricted to .com, .net, or .org domain name registrations. Now, you have the choice of reserving a full range of the most popular Global, Regional, and Premium Domain Name Registrations. CVC Internet, LLC can reserve a variety of domain names such as .info, biz, .ws, .us, .name, .me, mobi, and .tv domain names, and so much more! CVC Internet has the experience to find the right domain extension that will compliment your business, organization, or hobby, plus we provide free customer support with your registration in case you have any questions about your website address. CVC Internet also offers a variety of regional domain name registration services too. For more information regarding domain name registration services, please contact CVC Internet.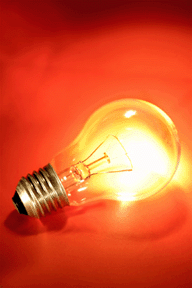 Most Popular Global Top-level Domain Names
Domain Extension

Domain Usage & Restrictions

.com

Original Internet domain name that has worldwide recognition. This domain extension is typically used to represent commercial websites, and it's the most popular Internet domain name reserved worldwide in more than 350 different languages.

.net

This domain extension is also one of the original Internet domains, and it has become a very popular domain to represent networking companies and Internet service providers.

.info

This domain offers users a great alternative to .com names with no special registration requirements. They're great for individual or organizational use, especially for informative websites.

.biz

The .biz domain is reserved for businesses. It's a great alternative for companies that are looking for a domain name that is not a .com.

.ws

Looking for different domain extension, but not sure what domain will work for you? Try .ws, this domain represents websites and has been in demand for the last few years.

.us

Show your American pride and reserve your domain as .us. If you or your business reside in the United States and are looking for a unique domain extension, then .us is meant for you.

.name
.me

The .name and .me domains will allow you to create a unique online identity. They're great for personal websites, but companies or third parties are not eligible.

.mobi

Mobile Internet is very popular these days. Many Internet leaders already have mobile websites, and more are launching every day. This domain extension is used for domains that are dedicated to providing Internet content and services to mobile devices. Restriction apply.

.tv

If your business or hobby relates to television, then .tv is the right domain for you. This domain helps to classify your website, so it can be easily found on the Internet.

Registration
Terms/Fees

1 yr Registration - $35
2 yrs Registration - $55
3 yrs Registration - $78
4 yrs Registration - $95
5 yrs Registration - $115

Learn How to Receive a Free Domain Name
Registration or Domain Renewal - Click Here!
Registration Transfers


Looking for a new web hosting provider? Transfer your Domain Name Registration to CVC Internet, LLC, and we'll Renew Your Domain Name Registration for Free! This special offers includes Domain Name Lock Down & Auto-Renewal services. Terms and conditions apply. Please contact CVC Internet at office@cvc.net for details!

Security & Savings!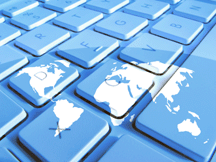 A growing problem on the Internet is Domain Hijacking. The most common type of hijacking is when someone changes a domain name registration, so the Internet traffic from your website ends up at the hijacker's website. CVC Internet, LLC prevents domain hijacking by offering "Free Domain Name Locking" service. Domain Name Locking is fast, easy to enable and keeps your valuable domain names secure. When you choose domain locking, CVC Internet's technology puts the names in Registrar Lock, meaning they are secure not only on our site, but also at the registry, the very top level of domain administration. Domain Name Locking provides an additional layer of protection from inadvertent changes to your domain's name servers, which could make them inaccessible. With CVC Internet, you can rest assure your domain name registration will be secure.