SSL Certificates - Secure Data & Online Transactions!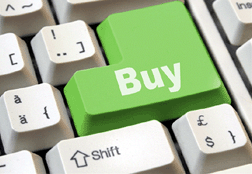 Privacy is a top concern for today's Internet users. More and more people are looking for the padlock icon, "https" prefix in the browser's address bar, and secure site seal before they submit personal information online. If your website is not secure, Internet visitors may leave your website before making a purchase, creating an account, or signing up for services.

Show your customers your website is safe with a SSL Certificate. SSL Certificates help to protect sensitive information, which will instill consumer confidence and increase online sales and transactions. CVC Internet offers a variety of SSL Certificates for every secure service need, and security products are provisioned through GeoTrust, VeriSign, and Thawte, which are recognized by 99% of the browsers currently used on the Internet (Internet Explorer, Mozilla Foxfire, and Netscape). CVC Internet also offers both 128-bit and 256-bit encrypted certificates, so you can choose the right type of encryption for your customers and business.

Practical Applications for SSL Certificates



SSL Certificates are primarily used to secure the transmission of financial information in e-commerce sites, but with the rise of identity theft and more companies opening up their networks via the Internet, protecting all types of sensitive information (social security numbers, login information, etc.) and business information is very important. SSL Certificates can be used to secure the following:

SSL Products & Pricing
CVC Internet offers a variety of SSL Certificates. You can now select the type of SSL Certificate you want, the term of service needed, and the features that will best protect your website and transactions.
Express SSL Certificates are affordable 256-bit encrypted SSL certificates that are available for use within 24 hours. Express SSL Certificates provide top-notch website security, and a Site Seal that verifies domain ownership. Plus, all SSL certificates include a $2000 warranty for financial protection for your website.

| | | | | | |
| --- | --- | --- | --- | --- | --- |
| Certificate | Validation | Site Seal | Wildcard | GreenBar | Cost |
| Standard SSL | Domain Only | | | | |

t is a world leading SSL certificate provider with more than 100,000 customers in over 150 countries. GeoTrust SSL certificates provide small business with quality security services that offer peace-of-mind with a brand that consumers know and trust. Plus, with a variety of SSL digital certificates to choose from, organizations of all-sizes can now have affordable, high-level security services for their Website.

GeoTrust Certificate
Validation
Site Seal
Wildcard
GreenBar
Cost
GeoTrust QuickSSL
Domain Only
GeoTrust Quick SSL Premium
Domain Only
GeoTrust True Business ID
Full Organization
GeoTrust True Business ID Wildcard
Full Organization
GeoTrust True Business ID EV
Full Organization with
Extended Validation
Domain-Validated Certificates: SSL Certificates for domains ensure that the domain has been authenticated by a recognized certificate provider such as GeoTrust, Verisign, or Thawte. Visitors to the Website can click on the SSL certificate "Site Seal" to verify that the certificate is valid, which will give Website visitors extra peace of mind.
Organization-Validated Certificates: Corporate identity validation is very important; an SSL certificate for the organization assures customers that the website is trustworthy and secure.
Extended Validation (EV) Certificates: Extended Validation includes the SSL certificate's Site Seal, plus the browser's address bar displays in green which provides customers with an extra level of confidence. The green address bar is a strong visual indication that the site is secure with an EV Certificate. The Security Status bar will also display the name of the organization as well as the name of the Certificate.
Types of SSL Certificates & Special Features


Wildcard Certificates: A Wildcard SSL Certificate will provide SSL encryption for multiple sub-domains using a one SSL certificate, as long as the domains are managed by the same organization and that they share the same second-level domain name. For example, a Wildcard certificate issued to Business 123 using the Common Name ("Business123.com") may be used to secure sub-domains like login.business123.com, payment.business123, and support.business123.com.
Code Signing Certificates: When customers want to download applications online, work with Web-based applications, and download plug-ins and add-ons, a code signing certificate is a digital signature that verifies the company is responsible for the code and confirms that the code has not been changed since the signature was applied.
Site Seals:
Site Seals are still or animated images that can be placed on secured websites. Site Seals allow visitors to verify a business as being trustworthy, and that the Website is valid and that they can interact on the site safely and securely. There are three brands of SSL Certificates that offer different types of site seals:
GeoTrust True Site Seals are available with all GeoTrust SSL Certificates, and will show Website visitors that their online transactions will be protected. The GeoTrust Site Seal can be inserted on any page of your Website where visitors need to verify your Website security. Customers will see a still or animated True Site Seal on the website that is secured by the GeoTrust certificate, and they can click on the seal to get more information about the identity of the certificate owner.

VeriSign Secured Site Seals are available with all VeriSign SSL certificates, and the Site Seal can be easily install on the site that has been secured by the SSL certificate. Customers will see the VeriSign Site seal, and they will be able to click on the seal to verify the Website is secure. Most online users are familiar with the VeriSign Site Seal, and trust VeriSign for reliable security services.

Thawte Trusted Site Seal appears on websites secured with Thawte SSL certificates, and the seal will allow visitors to verify the Website as being legitimate and that online transactions will be secure.
---
For more information about SSL Digital Certificates or Secure Web Hosting, please call (866) 877-1188, or Email office@cvc.net.