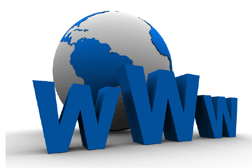 About CVC Internet, LLC

A National Internet Service Provider that offers a wide selection of services - DSL • Satellite • Wireless • Dial up • T1 • DS3 • OCx • Ethernet • Domain Registration • Email Hosting • Web Hosting • Web Design • Website search engine and directories submission • Advertising • WAN & LAN set up and maintenance with Internet services. What unique attributes make a difference with other competitors, CVC Internet, LLC provides a reliable, highly available access solution, and better customers support with an expected value of price for Government • Commercial Businesses • Non-profit Organizations • Residential. Accreditations and industry recognition include BBB accreditation between March, 2009 - 2015; for the second consecutive year, CVC Internet, LLC has been selected for the 2011 Best of Klamath Falls Award in the Internet Service Provider category by the U.S. Commerce Association (USCA). Nationwide, only 1 in 70 (1.4 %) 2011 Award recipients qualified as Two-Time Award Winners. It is accepted by Cambridge WHO'S WHO VIP Member in 2011. CVC Internet, LLC can meet any data challenge. Additional services may be available to those clients with special support needs on request.
Specialties: All types of Internet Access nationwide: DSL, Satellite, Wireless, Dial up, T1, DS3, OCx, Ethernet for Business and Residential, Domain Registration, Email Host, Web Site Host, Web Site Design, Online Advertising, All size of organization network set up and maintenance ( for Internet Accessing Customer only).
Toll Free Phone Number: (866) 877-1188
Toll Free Fax Number: (866) 877-5038
Web Site:
http://www.cvc.net
http://www.klamathcounty.com
E-mail: office@cvc.net